It's often said that the boulangerie is the cornerstone of French life, but restaurants must surely come a close second. It's for this reason that many of our luxury residential developments feature first class restaurants and we're delighted to reopen them for this Summer season in accordance with government guidelines.
First opening on Wednesday 3rd June, we reopened Bistrot Manali, which sits within our prestigious Manali Lodge hotel in Courchevel Moriond. The restaurant is open Wednesday to Saturday for lunch between 12noon and 2.30pm and for dinner each evening between 7pm and 10.30pm. On Sundays, Bistrot Manali is open between 12noon and 4pm and we'll continue to offer our delicious menu and impeccable standards of service throughout the summer season.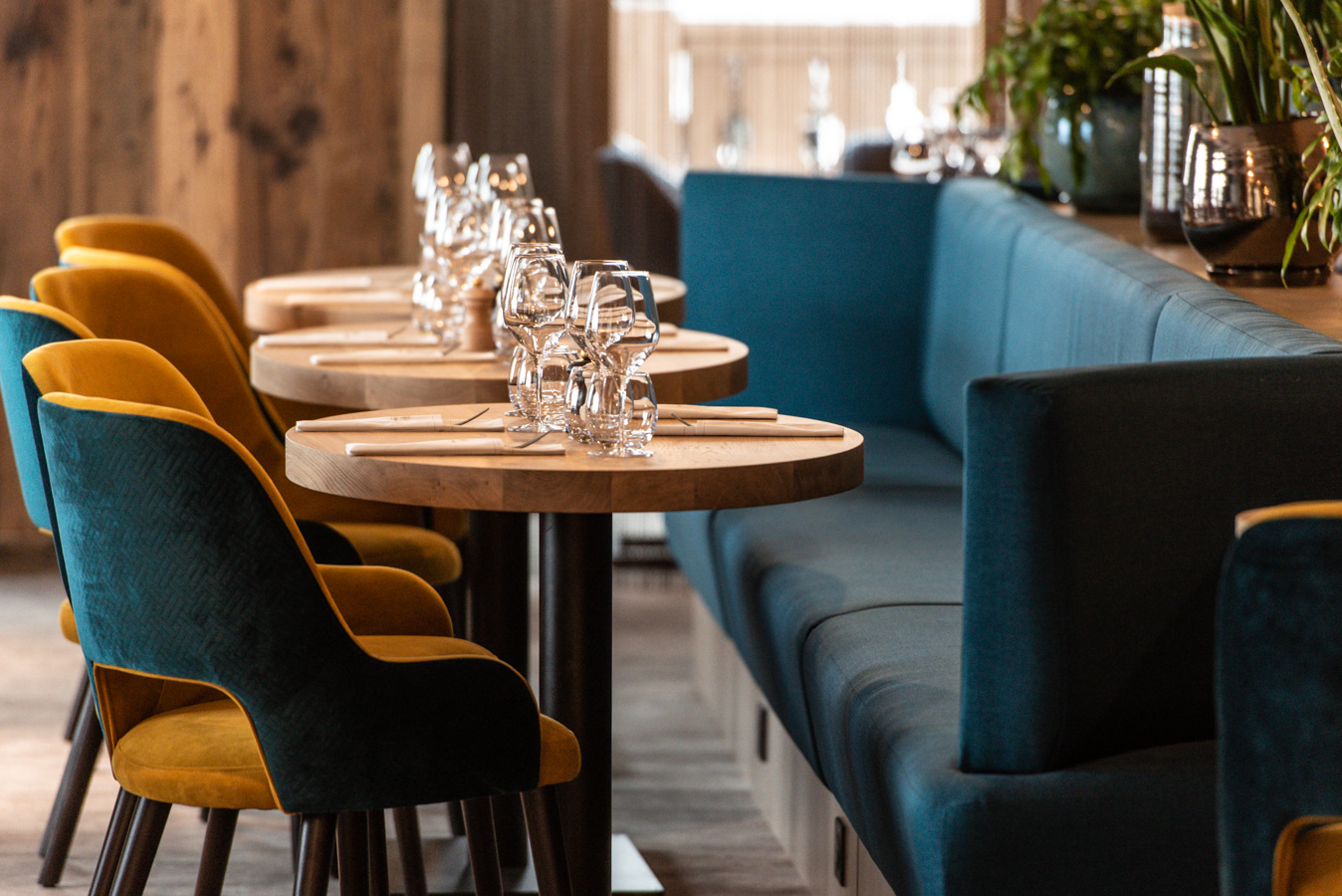 Bistrot Manali awaits you in Courchevel.
Over in Les Gets, our chic, contemporary bistrot Vina Annapurna, housed within our luxurious Annapurna residence, has also reopened its doors. Vina Annapurna has a fantastic reputation and can now be enjoyed by diners Wednesday to Sunday, with lunch served 12noon - 2.30pm and dinner between 7pm and 10.30pm.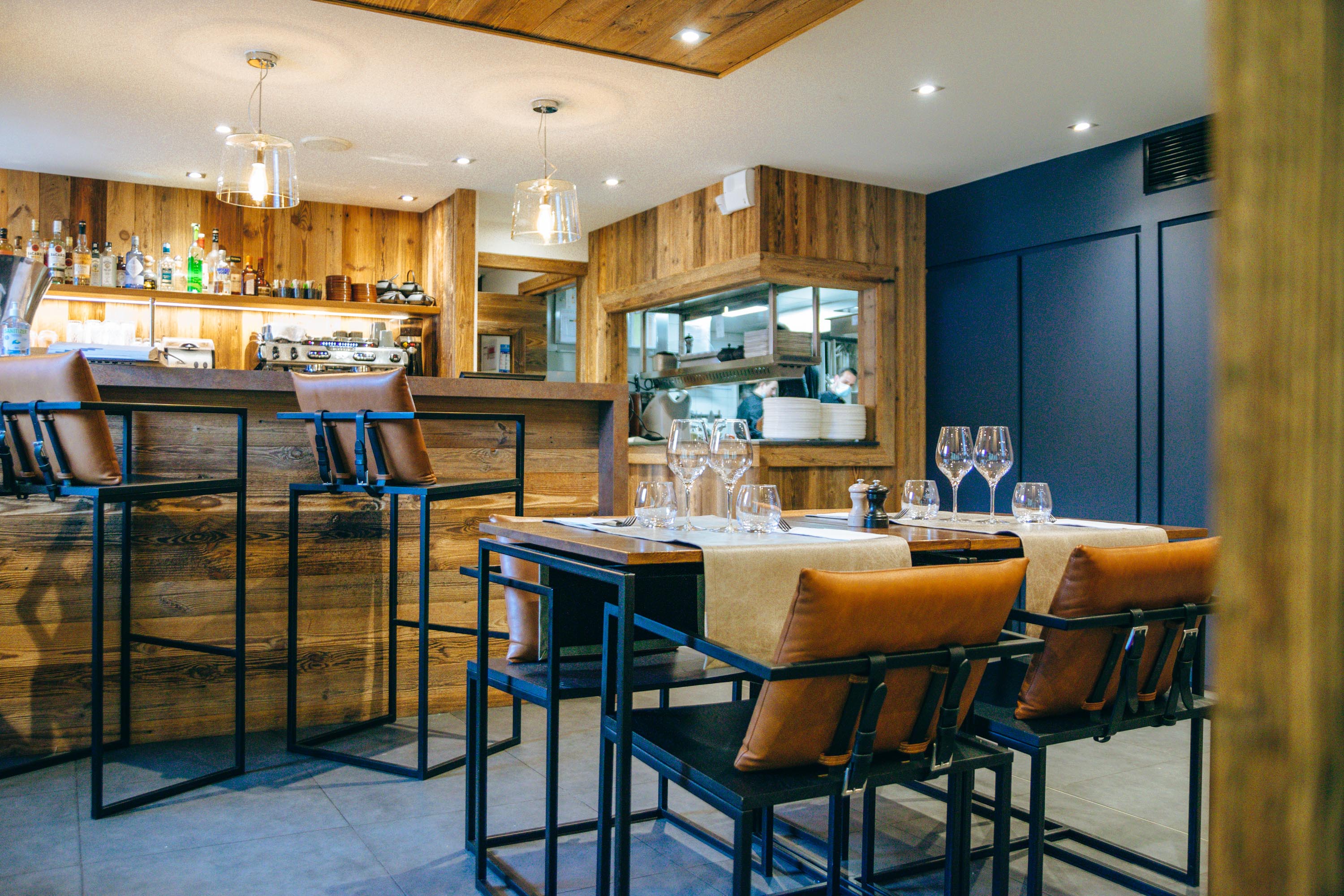 Vina Annapurna in Les Gets has had a makeover and now includes direct views into the kitchen! 
Rediscover the joys of eating out...
There are few greater pleasures in life than a relaxed, sociable lunch or dinner amongst friends. And with so many weeks at home, we're sure you'll have a lot of catching up to do! The menus at both Bistrot Manali and Vina Annapurna have been designed to suit all tastes and appetites, including lighter dishes, such as our famous Caesar Salad, or a more substantial, homemade burger. Of course our daily-changing menu du jour featuring a main course, side dish and dessert continues each lunchtime and offers excellent value for those in need of a relaxed treat. Our refined wine list and bar selection make the perfect accompaniments, especially when the sun is shining!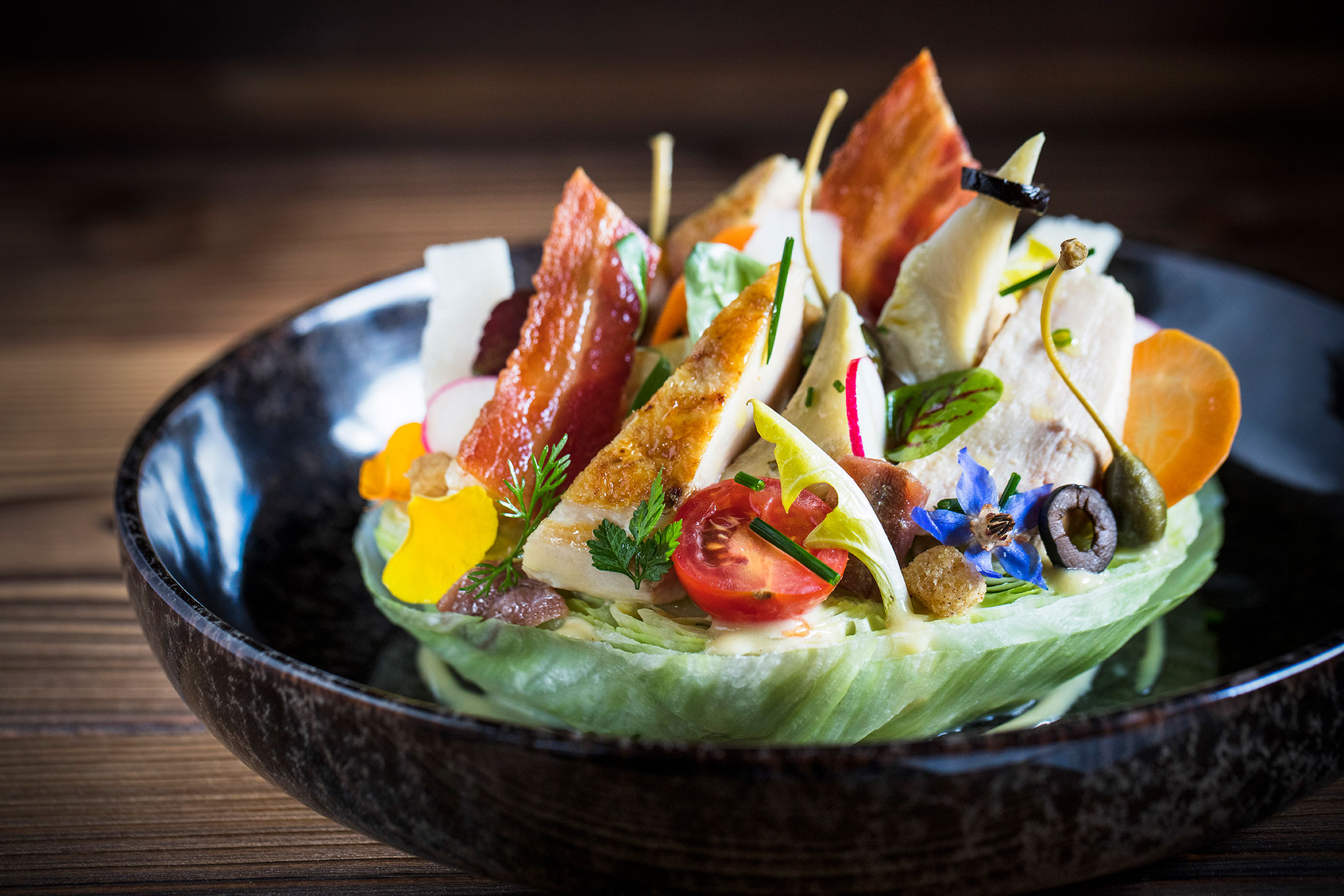 Our famous Caesar Salad can be found on the menu at both Vina Annapurna and Bistrot Manali.
For your safety and comfort...
Of course, the summer tourist season has yet to begin in earnest, but it's important that our highly trained teams in both restaurants come to terms with our revised operations. When you arrive at Bistrot Manali or Vina Annapurna, you'll notice our posters presenting our new safety measures for this summer season. You'll be asked to wear a mask when moving through the restaurant - to visit the toilet for example, or to pay your bill. Table sizes will also be restricted to a maximum of ten people, while face masks and hand wash facilities will be available to all. We anticipate that this may feel unfamiliar to begin with, but our team will quickly make you feel at home. 
You'll also notice that we no longer offer our menus in a printed format. Instead, we'll share a QR code with you upon arrival, giving you access to both our menu and our wine list on your own digital device. For those unable to access our digital menus, you'll view our menus inscribed on a slate in each restaurant.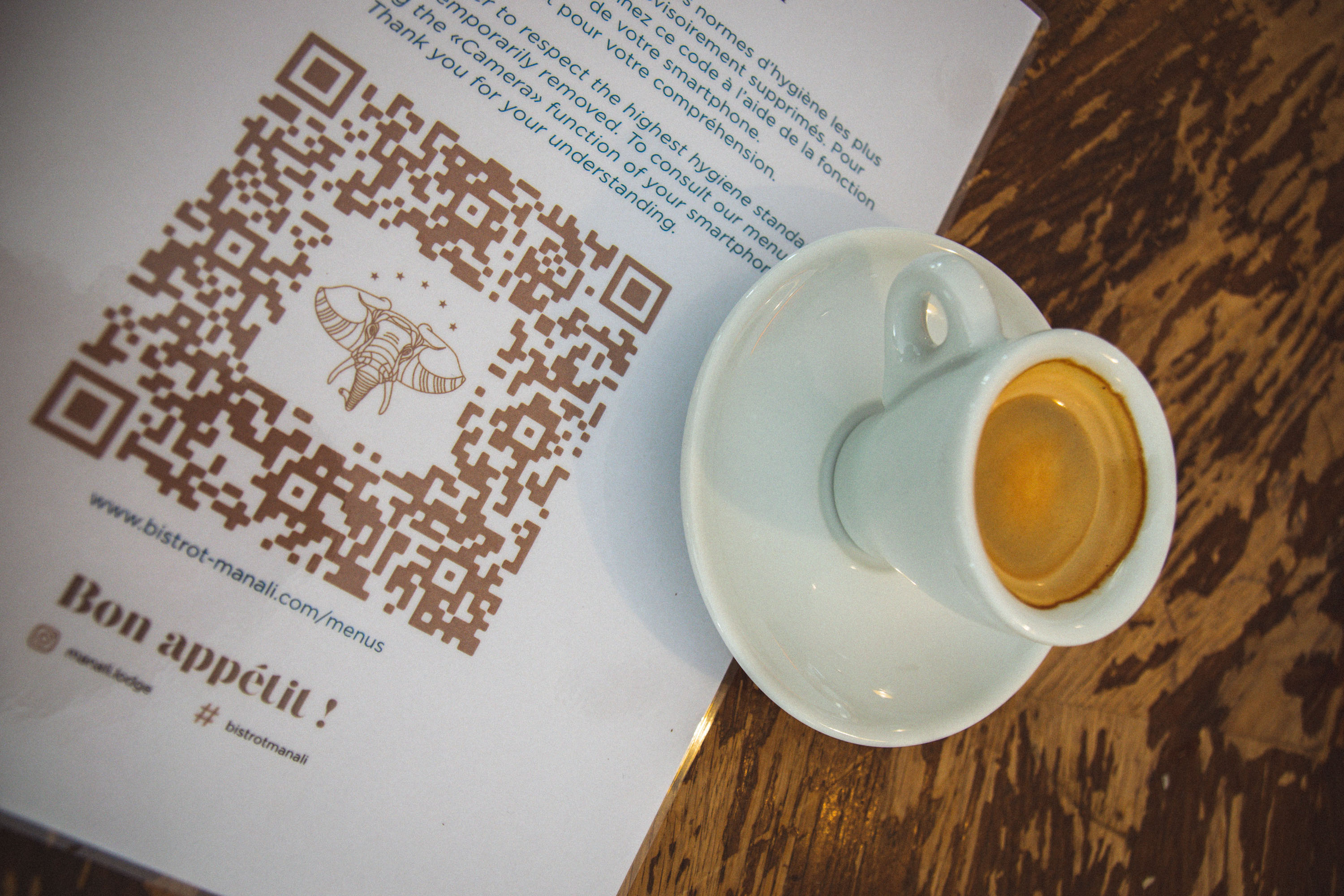 This summer, our menus will be accessed digitally for your safety.
For the further safety of our diners this summer, we've established a flow of movement in both Bistrot Manali and Vina Annapurna. To limit contact as much as possible, we've adapted the layout in both restaurants, and you'll also find extra space between tables. Of course, we hope for sunshine every day, in which case you'll be encouraged to dine on one of our lovely terraces. At Bistrot Manali for example, you'll enjoy your meal surrounding by stunning mountain views.
At Alpine Restaurants we truly believe that enjoying meals with family and friends whilst sampling the freshest local produce is an important element of your summer holiday. We've therefore taken every precaution possible to open the doors to our restaurants this season and we're looking forward to welcoming you soon.
For reservations at Bistrot Manali please call +33 (0) 4 79 23 19 41 or you can book online via our website. 
For reservations at Vina Annapurna please call +33 (0) 4 50 86 31 12 or you can book online via our website.